Coolest Tech Companies to Work for in Utah
We've updated this post to include the coolest companies to work for in Lehi, Utah, in addition to other companies within the Silicon Slopes region.
The state of Utah has done a lot in recent years to position itself as one of the main hubs for tech companies in the United States, if not the world. Dubbed the "Silicon Slopes," the area spanning from Salt Lake City to Provo (the primary location being in Lehi) is filled with top tech jobs in Utah, making it an ideal place for graduates of the design and development bootcamp Devmountain.
There are also a lot of Utah-based tech companies built around awesome collaborative cultures, where people love to work, but with so much variety, finding the option that best fits your needs can be difficult. With that in mind, we've reviewed surveys, awards, news reports, and statistical data from the employment website Glassdoor to identify some of the best places to work in Utah, all of which are looking for skilled developers, designers, and testers.
So, once you finish your Devmountain bootcamp in Lehi, and if you feel like sticking around, start your job search with a look at the coolest tech companies to work for in Utah.
Note: All companies are listed in alphabetical order, not in order of "coolness".
What Makes A Tech Company A Tech Company?
First, we want to explain how we're using the term "tech company."
We think it'd be a great way to set expectations for this article.
We're defining a tech company as any company that either:
Sells hardware, software, or a technology-centered service.
OR
Leverages technology in innovative ways to disrupt an otherwise non-technology-centered industry.
So is Apple a tech company? Of course!
Apple sells computers, phones, watches, tablets, software services, and more.
But is DoorDash also a tech company? Definitely.
While DoorDash makes money by delivering food at houses and offices in physical space, what makes them a tech company is the fact that they've leveraged their app and business partnerships to create a universal delivery system that everyone can use.
Either way, these tech companies focus on leveraging your tech skills to help you create the kind of life you want to live while doing the kind of work you want to do.
So with this in mind, let's look at the coolest tech companies here in Utah.
You are no doubt familiar with Adobe's products, but what you might not know is how great it is to work there. For starters, since the Utah branch of Adobe opened in 2009, the company has been dedicated to bringing thousands of jobs to the area, and continues to boost the Utah jobs economy. People continue to be drawn to Adobe thanks to their reputation for creativity and the plethora of resources to work with. Adobe is dedicated to helping employees to grow both personally and professionally and will continue to inspire employees with their dedication to social and community causes as one of the top tech companies in Utah. If Adobe wasn't already on your radar as a place of employment, it might be worth noting now.
Ancestry provides software that helps people build a family tree while learning about their family history. They also provide DNA tests that can help uncover where people come from. As an employee of Ancestry, you can get free subscriptions and discounted products. Ancestry also subsidizes transit. Employees also enjoy onsite yoga sessions, massages, and receive a gym reimbursement making it an attractive Utah startup.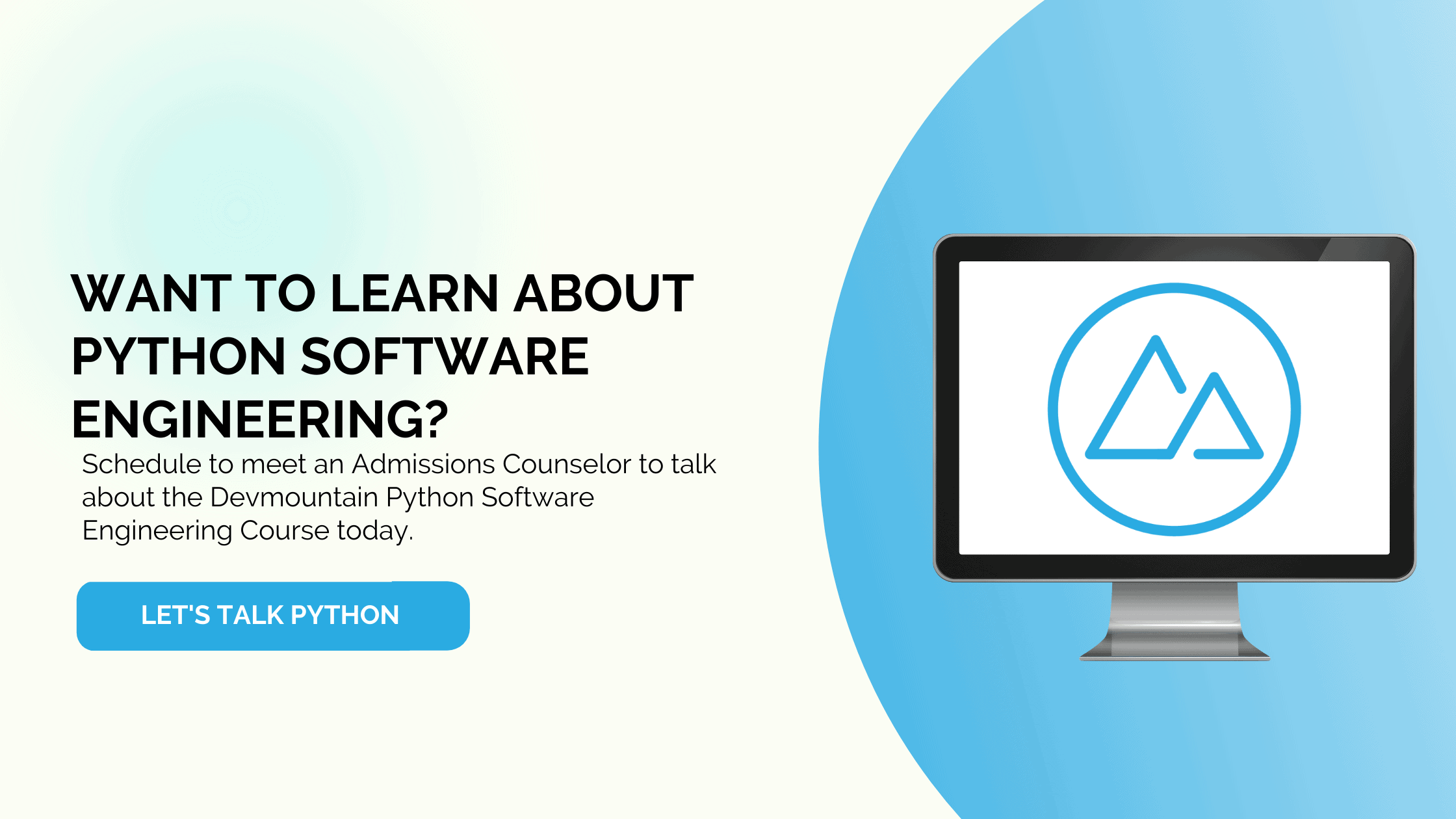 Arctic Wolf is a cybersecurity and cloud management company whose company mission is to end cyber risk. Arctic Wolf has won multiple Best Workplaces awards and has a series of benefits including equity packages, remote work options, paid parental leave, and professional development opportunities. In addition, Arctic Wolf is actively working on creating a collaborative, productive, and diverse work environment, so that people of different genders, ethnicities, and cultural backgrounds can all feel comfortable doing their best work.
It's no surprise that BambooHR is amongst Utah's best software companies to work for with an award-winning culture, having received Best Place to Work awards from Glassdoor, Fortune, Entrepreneur, Utah Business, and more. Though there are lots of fun perks like flexible hours, great company parties, and a fun office environment, the main thing that employees praise about working at BambooHR is the people themselves and a culture that is focused on mutual success, growth, and optimism.
Devmountain
Hey look, Ma. We made the list! All jokes aside, we're proud of the work we do providing the local tech scene with cohort after cohort of new skilled-based employees. We love being part of the Silicon Slopes culture and we have no plans of taking our foot off the gas any time soon. We're often working remotely these days and our work schedules are pretty flexible. Aside from that, we offer mental health, gym, and other benefits. We also provide a pretty chill work environment.
Divvy is headquartered in Draper, Utah, on the northern end of Silicon Slopes. Employees at Divvy enjoy an autonomous work style and great benefits, including unlimited PTO, 100% medical premium coverage, a generous leave policy for new parents, and, of course, a fully stocked break room. It's pretty interesting to note that Forbes thinks Divvy also has the potential to be a billion-dollar company.
Anyone who has lived within 20 miles of the Domo offices has probably seen their goofy billboards on more than one occasion. But what exactly does Domo do? This tech unicorn has built a cloud-based operating system that helps companies unify the data from every aspect of their business in one place. And best yet, you can access all of that data easily from your phone. Some benefits at Domo include 20 days of paid time off, maternity and paternity leave, free catered lunches, and a series of maternity, new baby, and fertility benefits.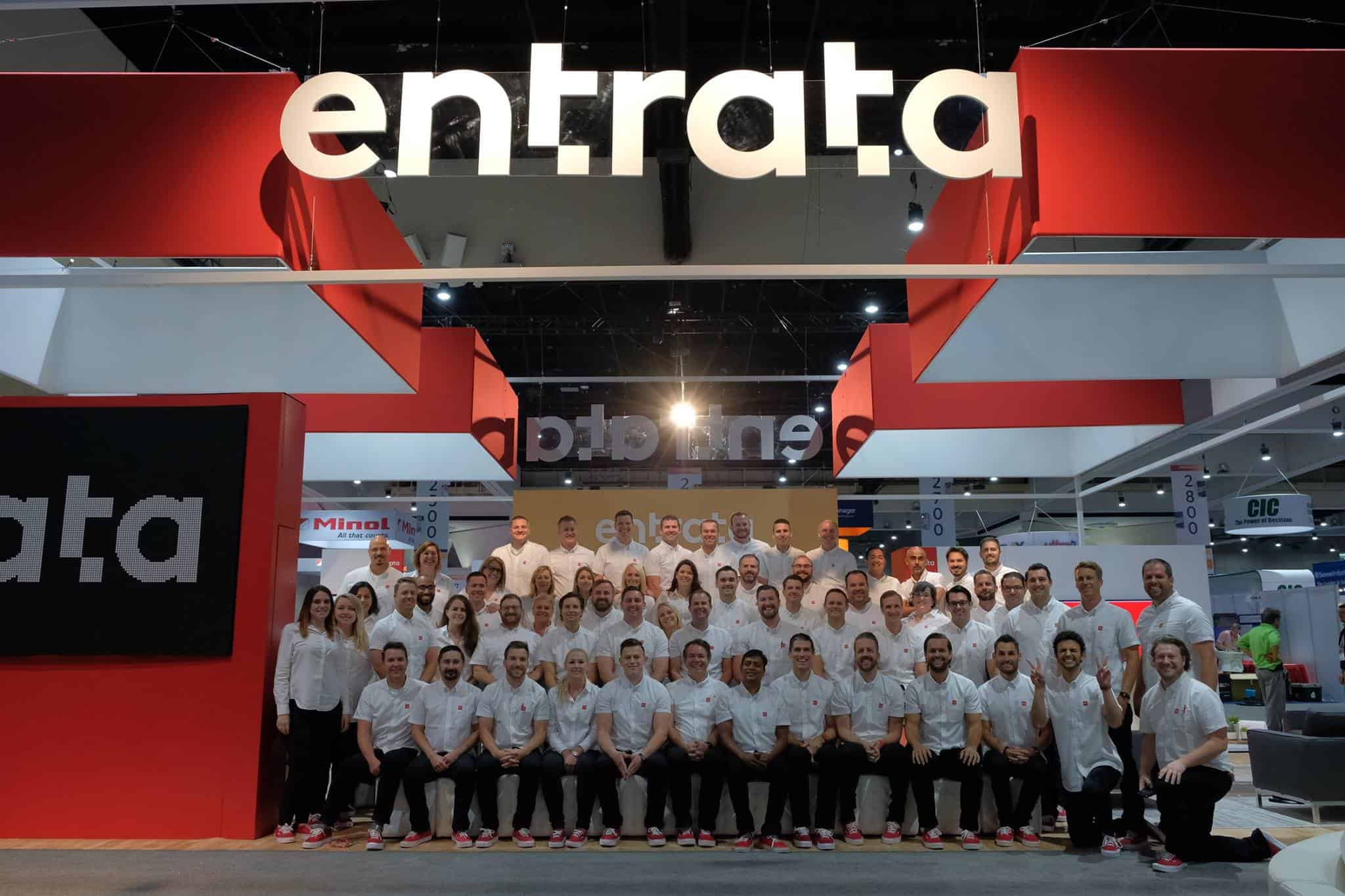 Entrata is providing property management software for management, marketing, and leasing solutions. Their headquarters overlook the Silicon Slopes (at the point of the mountain in Lehi, Utah). Employees enjoy breaks at the pool table and love the free peanut butter and jelly sandwiches. Entrata also offers lots of prizes and incentives to their employees, making it a fun working environment.
Grow is a business intelligence software provider, offering SaaS tools designed to help growing companies reach their full potential. And while Grow's products and services are certainly well received by clients, one thing that really sets Grow apart is employee satisfaction. Employees love working at Grow — giving it a great Glassdoor rating. Workers praise Grow's culture, saying that they're treated like family. Grow doesn't skimp on the small stuff, either, maintaining a fully stocked kitchen for their workforce. In addition to the family-centered culture, Grow also offers unlimited PTO to their employees and encourages entrepreneurship.
Hackbright is another great coding bootcamp that aims at helping lift women and gender-diverse people in the tech world. We know that certain corners of the tech industry have had problems finding, nurturing, and retaining female and gender-diverse talent, and Hackbright is always trying to change that representation problem on its head by producing more and more underrepresented software engineers. Hackbright offers both mental and physical health benefits as well as a flexible work environment.
As a company that provides tech solutions for hiring, it should be no surprise that HireVue knows a thing or two about company culture. In fact, HireVue was rated in the Top 10 Most Promising Companies in America by Forbes and is a five-time winner of the Top HR Product of the Year by HR Executive Magazine. This is a company that has garnered a reputation for caring about employees and giving them space to succeed, aided by their 10 "AttriVutes." On top of this, HireVue provides generous added bonuses such as a flexible work environment, unlimited PTO, a fully stocked break room with healthy snacks, and free open mic/TED talk-style lunches.
Recently included on Inc.com's list of Fastest Growing Companies in Utah, online clothing marketplace Jane.com is definitely going places. It also has a great culture, focusing on a small town vibe and creating a home away from home. With ping pong, foosball, hoverboards, in-office lunch, fully stocked kitchen, game room, smoothies, and parties, you'll soon be living the #JaneLife.
Jive would be a great place to work if just for the strides it's making in VoIP, but as a company, they're becoming just as famous for their culture. On their website, they proudly proclaim that 10,000 free sodas and counting have been consumed by their development team, but the perks go beyond free drinks. As a "Jiver," you can expect comprehensive benefits, a multitude of company-wide activities, costume competitions, and year-round service opportunities for employees, ranging from blanket drives, book donations, and tutoring, to spending time with veterans. Following the trend with other top tech companies, In 2017, Jive was listed as one of the 50 companies where women most like to work.
Anyone who has lived within 20 miles of the Domo offices has probably seen their goofy billboards on more than one occasion. But what exactly does Domo do? This tech unicorn has built a cloud-based operating system that helps companies unify the data from every aspect of their business in one place. And best yet, you can access all of that data easily from your phone. Some benefits at Domo include 20 days of paid time off, maternity and paternity leave, free catered lunches, and a series of maternity, new baby, and fertility benefits.
Located in South Jordan, Lucid has become one of the strongest software companies in Utah that employs hundreds of employees. Lucid's resume is impressive: they have won multiple Best Companies to Work For awards, as well as been named among the fastest growing tech companies in Utah. If you work for Lucid, you can expect tons of perks like health benefits and stock options, as well as bonus benefits like yearly company retreats, ping pong and foosball, free pizza and barbecues, and a fully stocked kitchen.
MX is a FinTech unicorn that's helping people connect all of their financial data to one easy-to-use platform so they can analyze their data in its proper context and make the best financial decisions possible. MX offers unlimited time off, free health insurance, parental leave, breakfast, lunch and dinner, onsite subsidized massages, gym memberships to its employees.
Nav is another FinTech company who's trying to help slow the death rate of small businesses. Usually, small businesses are the companies that have the highest fail rate due to their limited funds and resources. Nav is trying to help change that by matching small companies with the proper funders. Nav offers their Navericks (employees) benefits like flexible work arrangements, paid maternity and paternity leave, mental health coaching, pet insurance, and more. In fact, Fatherly and Scary Mommy have rated Nav as one of the best places to work for both fathers and mothers.
Established in 1999, NetDocuments is an international company headquartered in Utah's Silicon Slopes. They offer a challenging yet rewarding atmosphere for career growth, and they believe in enabling inspired work. Employees do their part to push the boundaries in the fast-paced technology space, making a difference in the world of document cloud storage and management software.
Online retailer Overstock.com is another one of the tech companies in Salt Lake City that is incredibly proud of its Utah roots. Its Overstock Peace Coliseum is located just south of Salt Lake City. At Overstock, you'll join a team composed of "game changers, problem solvers, and collaborators," and one of the fastest growing technology hubs in the country. As an Overstock employee, you can enjoy an array of benefits such as onsite daycare and bike storage, tuition reimbursement, an onsite health clinic, and wellness program.
Pattern is a B2B SaaS company that helps other businesses accelerate their growth, brand, and bring their products to market faster than ever. Pattern offers its employees perks like unlimited PTO, an onsite fitness center, paid paternity leave, food trucks, yoga sessions, and massage Mondays. They work hard to cultivate a culture where their employees can do their best work and enjoy their time while doing it.
Who could forget Pluralsight when talking about the coolest tech companies to work for in Utah? Of course, Pluralsight is part of Utah's Silicon Slopes and they boast an awesome company culture. They offer unlimited paid time off, a tuition-reimbursement program, and great benefits. Pluralsight employees also enjoy a snack wall, catered lunches, and free massages (yes, please!) to top it all off.
Podium is making better customer-to-company interactions by creating a more fluid messaging system and by creating an easier method to leave customer reviews. They recently built a new building in Lehi, or, the Silicon Slopes. Employees at their Lehi headquarters enjoy the rock climbing wall, and a flexible work environment. Podium is still one of the fastest growing companies in Lehi, Utah, but despite their growth, they have managed to keep their small company culture.
Qualtrics is another one of Utah's tech unicorns that operates out of Provo. They specialize in survey technologies and data analysis. Qualtrics offers a series of different benefits to their employees. One benefit is a $1500 annual "bucket list" stipend to do something you've always wanted to, but couldn't afford. Another benefit they offer is 20+ days worth of annual leave. And, according to their careers page, they make a point of avoiding cutthroat hires who are only focused on their own career well-being.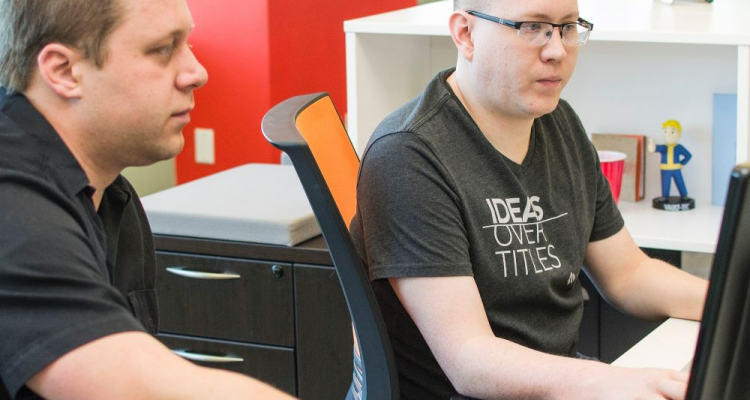 Simplus is another on the list of Utah technology companies based in Sandy, but with locations all across the United States. Simplus prides itself not only on offering a fast-paced work environment but also on management who care just as much about employees' well being as they do about making money. At this company, you will be given the freedom to do your job and try new things, boosted by a remote work policy and full benefits package. It's no wonder that Simplus has been widely recognized for these advantages; with a slew of culture awards from USA Today and Business Insider, Simplus certainly has the credentials to back up its place on this list.
SirsiDynix is based in Silicon Slopes but employs many in different offices worldwide. As a company that provides software and associated services for libraries, they provide many opportunities for people throughout the world. In 2015, they were added in Salt Lake Tribune's Utah Top Workplaces list. They are unique in that they provide software made for libraries and have a progressive management style.
Solutionreach provides software that helps improve patient outcomes while building a more profitable practice. In 2015, there were added to the Fast 50, Utah Business Magazine. Some perks that employees enjoy include free bagels and donuts every Tuesday and free lunch once a month. Employees can also enjoy a nice break from their tasks at the company ping pong table.
Veracity Networks is based in Provo, Utah, near the southern part of Silicon Slopes. They have received numerous awards, including Cisco's Webex Contact Center Partner of the Year, the Utah 100 Award, and has been ranked amongst Utah's fastest 50 businesses. They boast "world class service with a local touch".
As a company that provides solar power for homes across the country, Vivint Solar is naturally dedicated to a vision of sustainability, and has won a Community Impact Award from the Utah Governor's Office. That philosophy trickles down through every department and employee. As for the IT department, take it from one employee: "Their IT department absolutely rocks. They use the newest tech out there while trying to disrupt the green energy industry. I mean who else uses GraphQL, server-less functions, and react native while also contributing to open source?"
Weave is on a mission to bring local businesses and the people they serve closer together. They are doing that by creating powerful tools that allow companies to schedule appointments, respond to customers, and build better online reputations. As an employee of Weave, you get on-site access to a hair salon, massage chairs, free snacks, and Coke machines. And for growing families, Weave gives 12 weeks of 100% paid maternity leave and six weeks of 100% paternity leave. That also includes a year-long supply of diapers, six weeks of house cleanings, and six weeks of meals brought in for the family. Weave also has three mascots, including the bear. The bears symbolize their value to "be hungry" and never stop innovating.
Headquartered in the heart of the Silicon Slopes, aka Lehi, Utah, Workfront is creating solutions to help companies manage their work in the digital age. In 2017, Forbes listed Workfront in their "Forbes Cloud 100" list. It's not surprising that employees love working in the Lehi office considering the weekly massages, dry cleaning services, Coca-Cola freestyles machines, zen rooms, on-site haircuts, ping-pong tables, pool tables, and free snacks. And, to top it all off, employees also enjoy unlimited paid time off, and get cell phone reimbursement.
1-800 CONTACTS is a tech company based in Utah that's been bringing vision service into the modern era since 1995. They are also a great place to work, allowing employees to grow into various roles. Employees can expect to receive great benefits, including more than just basic dental and a 401k; get ready for fun company-sponsored events, such as a film festival and a golf tournament, to name a few.
Ready to Work in Utah's Tech Industry?
So there you have it: our picks for the coolest tech companies to work for in Utah. Have a company in mind that should have made the list of best tech companies to work for in Utah? Let us know.
Want to learn tech skills quickly and enter the industry yourself? Check out Devmountain.