How to Become a Software Engineering
Career changes later in life are no longer the rarity that they once were. You have to make a lot of decisions about your life path and future career from a very early age, and sometimes you embark on one career after leaving your education, and later realize that you could have benefitted from further education or different education from that which you already received.
Furthermore, as time passes and new industries and careers open up—often as a result of technology—many people discover careers that would not have existed a few years ago, but which could be a perfect fit for them.
For whatever reason, sometimes a person feels the need for a career change, and not long ago would find it very difficult to make it happen. Whether it's because they don't have the grades from high school, feel too old, or don't have the time and money to go to college, switching to a new career can sometimes seem impossible.
But it's never too late. A software engineer is something that didn't even exist until a few decades ago, and while there are many who now decide to go into this profession from an early age, there is no reason why no degree should hold you back. In fact, one might argue that the "software engineer without degree" path is becoming the norm. Still, for many, the question of how to become a programmer without a degree can be a difficult one to answer. So, to help set you on the right path, let's start with some of the basics.
What Is a Software Engineer?
First, what is a software engineer? Simply put, a software engineer is the person who designs and develops everything that makes a computer program work. The term itself has been around for decades, but has recently fallen out of favor to more preferred terms like software developers and programmers. Since the title "software engineer" is so commonly debated—to the point where it covers a whole array of positions—it has actually opened the door to an array of possibilities for positions in this field.
There is a lot of demand for software engineers in just about every industry today, and there are a lot of different branches of programming—meaning there are a lot of different directions you can take your career. In fact, it is estimated that there will be approximately 1.4 million available computing jobs in 2020, and only 400,000 qualified developers to fill them—so who is going to do it, if not you? And with all those jobs and an average salary of $64,970 nationwide, prospects look good for someone looking to become a software engineer.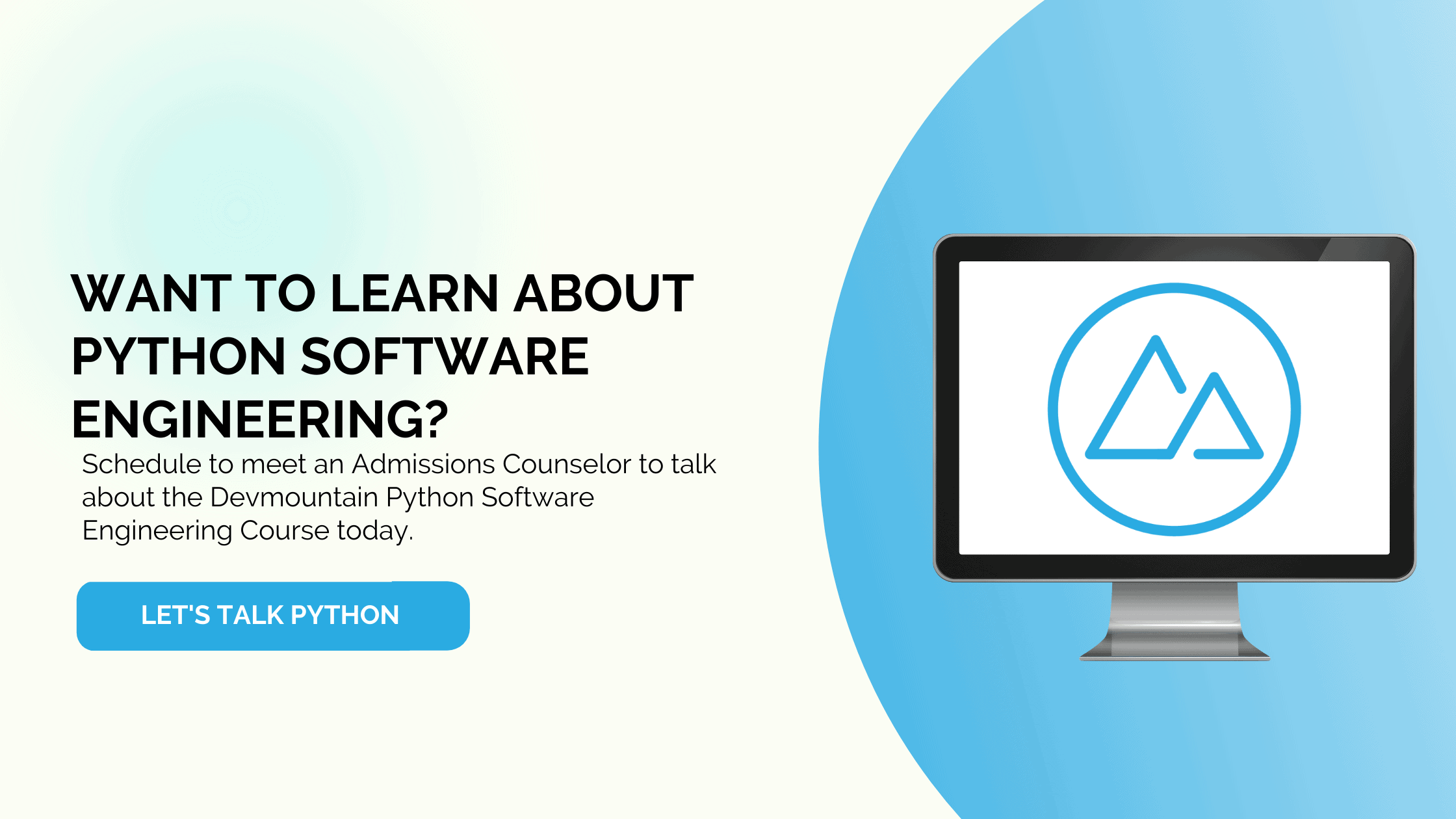 How to Become a Software Engineer Without a Degree
So then, how do you get there? Well first, the most obvious way to fix your lack of a degree is to get one. While you may be concerned about things such as previous grades, there are a lot of colleges that have different requirements for older students—giving you a chance that you may not have thought you had. However, it's important to note that this path will take a few years and likely a fair amount of money. In fact, the national estimated average for a four year CS degree is $162,888.
Besides, if you're wondering how to become a software engineer without a degree, having someone tell you to "go get a degree" probably isn't the answer you're looking for.
The good news is that a lack of degree does not have to be the end of your ambitions. In fact, there are plenty of opportunities for someone to go into software development without a CS degree at all. You can do that through completing a web development programming bootcamp. This will only set you back anywhere between $10,000-$20,000 on average, take just weeks to complete, and provide the same kinds of job and salary prospects as a full degree. After all, modern companies (particularly startups) are finding that the demand for talented programmers is significantly outpacing the number of CS degree holders that are available. As such, many employers do not care if you have a degree, as long as you have the right qualifications, which bootcamp graduates have. What's more, many people find that learning software engineering through bootcamps rather than at a university can often provide more practical, up-to-date real world training and experience.
But how do you know what kind of bootcamp is right for you? There is often a lot of information on colleges across the country, but with bootcamps being a relatively new concept, it can be difficult to sort through them. Some things to look out for are how involved they are in helping you network, whether the price is affordable for you, and the kinds of languages and skills they teach. A good place to start becoming a developer is with the Beginner's Guide to Web Development so that you can take a look at the various facets of programming and see which most piques your interest.
Can you be a software developer without a degree? Of course you can! Just because you don't have a degree through a CS program does not mean that you cannot have the career of your dreams. Bootcamps teach and have made careers in this space more universally accessible, and who knows? Perhaps soon being a successful software engineer without a degree will become the standard.