How to Become a UX Designer with Devmountain
Have you ever thought about becoming a professional UX designer? If so, then you may be interested in learning about Devmountain's UX Design courses. With some serious dedication and 13-16 weeks of time, you can accelerate your career to pursue UX designer jobs. Here's a little bit more about how Devmountain can help you become a UX designer.
What Are Your Goals and What's Your Schedule?
Devmountain may be a development and design bootcamp, but the courses do offer some flexibility, depending on what your goals and schedule look like. For instance, the UX Design course can be completed in 13 weeks as a full-time commitment or 16 weeks part time. You can also choose whether to enroll in the Remote or In Person course. No matter what you choose, you'll find an immersive experience waiting for you. Bring your determination to succeed.
How Can You Make the Most of Your Time at Devmountain?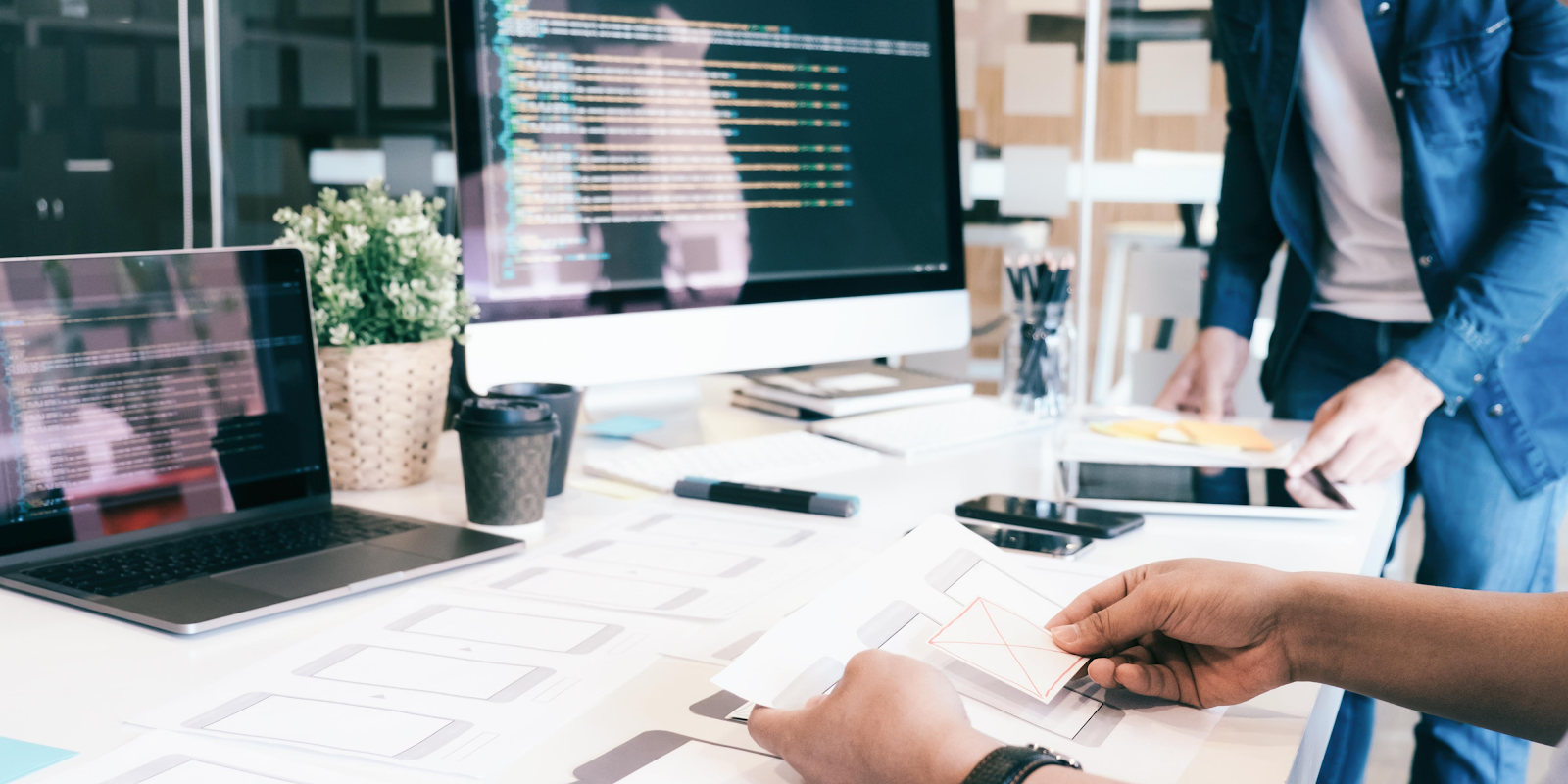 When learning UX design, it's important to focus on the user and how your decisions as a designer can impact them. At Devmountain, our curriculum helps you maintain your UX-design focus by centering practical concepts around the end-user. In order to make the most of your time at Devmountain, follow the course structure, bring your creativity and problem-solving abilities, and don't forget the user. There's a lot of fun and rewarding experiences to be had if you do.
How Can You Get Started and When Will Class Begin?
The good news is that Devmountain has UX Design courses that start throughout the year, so, chances are, there's a course starting soon. The real question is, when can you get started and what's your motivation for making a career change? We want to hear from you on your UX Design course application. Check out upcoming start dates right here.
Ready to Make the Most of Your UX Designer Career?
If you want to become a professional UX designer or take your UX design career to the next level, then check out Devmountain's 13-week or 16-week UX Design courses. In just a matter of months, you can accelerate your UX design skill level to be ready to pursue new career goals.
Recommended Reading
Ace Your UX Design Interview: 10 Common Questions
Tech Company Perks That Are Actually Cool