Why Learn App Development?
There are many reasons to learn app development. If you have a great app idea but no clue how to develop it yourself, and you enjoy problem-solving, then learning how to create apps yourself may be in your best interest. You may also be interested in learning app development as a way to change careers. Working in tech can bring perks. No matter what your reason, the good news is there are ways for you to develop your skills and learn app development.
At Devmountain, we can help you learn app development in just 13 weeks. Our full-time, accelerated bootcamp schedule allows for immersive, in-person or remote education, which means you can get an education in iOS app development in just a few months.
Learning app development can lead to a future career and more creative opportunities in tech.
Why Is App Development Important?
App development is important in the modern world. People use mobile applications to perform daily tasks as part of their personal and professional lives. Not only does this mean it's important for developers to be able to create these applications in the first place, it's important that app developers be able to maintain existing applications with user bases.
Without app developers, companies and individuals would struggle to perform. Apps can be a great way for customers to interact with brands and businesses that they like. Apps can also be a great way for companies to communicate with their users. Developing iOS apps is important to anyone who uses Apple products, such as iPhones and iMacs.
Is It Hard to Learn App Development?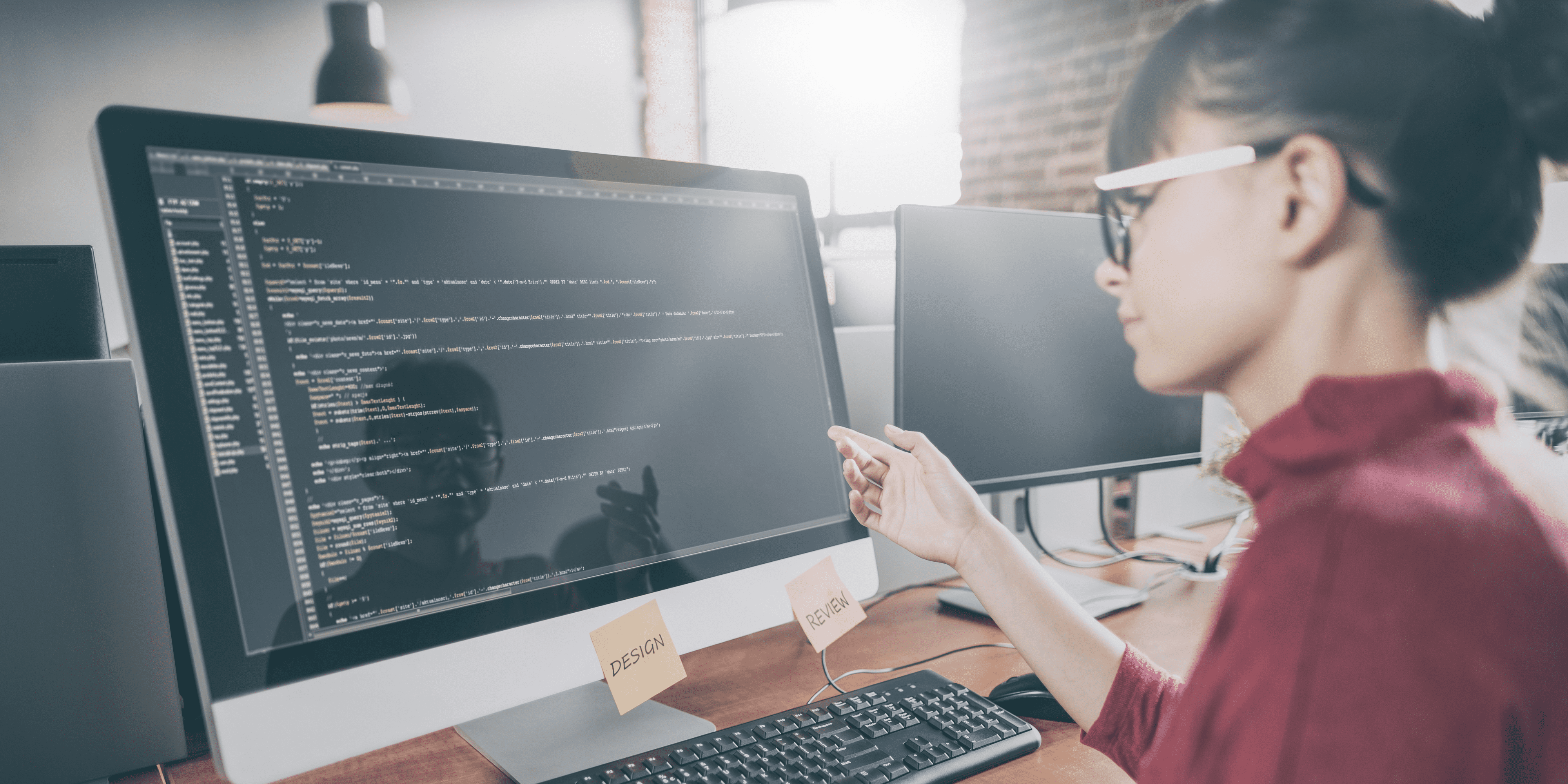 Learning app development for iOS devices has arguably become increasingly easier since the introduction of the programming language Swift. Before Swift, there was Objective-C. This older programming language is still used by existing applications, but new apps are being developed using Swift. If you learn Swift, you can develop apps for iOS devices.
In order to become a professional developer, able to work on both new apps and existing apps, it is best to learn both Swift and Objective-C. That being said, you can start by learning Swift before jumping into Objective-C. It takes hard work and dedication to learn anything new, and app development is no exception. With structure and support, you can learn app development.
Benefits of Learning App Development
Are there any benefits to learning app development? Particularly for iOS devices? Yes.
You can work to bring your ideas to life
You can add Swift and Objective-C to your resume
You can pursue a career in app development
You can work in a job that you love
Learn How to Develop Your Own Apps
If you want to learn how to develop your own apps, check out Devmountain's iOS bootcamp course. With this course, you can learn full-time for 13 weeks how to use Xcode and Swift to code, test, and push live the apps you develop individually or as part of a development team.
Grab the iOS Course Outline to Get Started
Recommended Reading
What Languages Are iOS Apps Written In?
How Do You Get an App on the App Store?
iOS App Development for Beginners