Career Change? How About a UX Design Bootcamp
Changing careers is hardly ever easy but that doesn't mean it has to be slow, too. With Devmountain's UX Design course and bootcamp schedule, you can be ready to pursue a career in user experience design in a matter of 13 to 16 weeks, depending on whether you attend full time or part time. And, cohorts start throughout the year, making enrollment more accessible.
So, how about a UX design bootcamp?
Why Professional UX Design Matters to Companies
In a nutshell, companies care about UX design because they care about their customers and how those customers interact with the company's products or services. So, a professional UX designer is important to a company because they can help ensure that the user experience is designed in a way that makes both the user and the company happy.
To be clear, the customer will have an experience with the product or service regardless of whether or not the company chooses to employ a UX designer. But, by hiring a UX designer, the company can improve the chances of that experience being a good one by design.
What Type of Person a UX Design Career Is Good For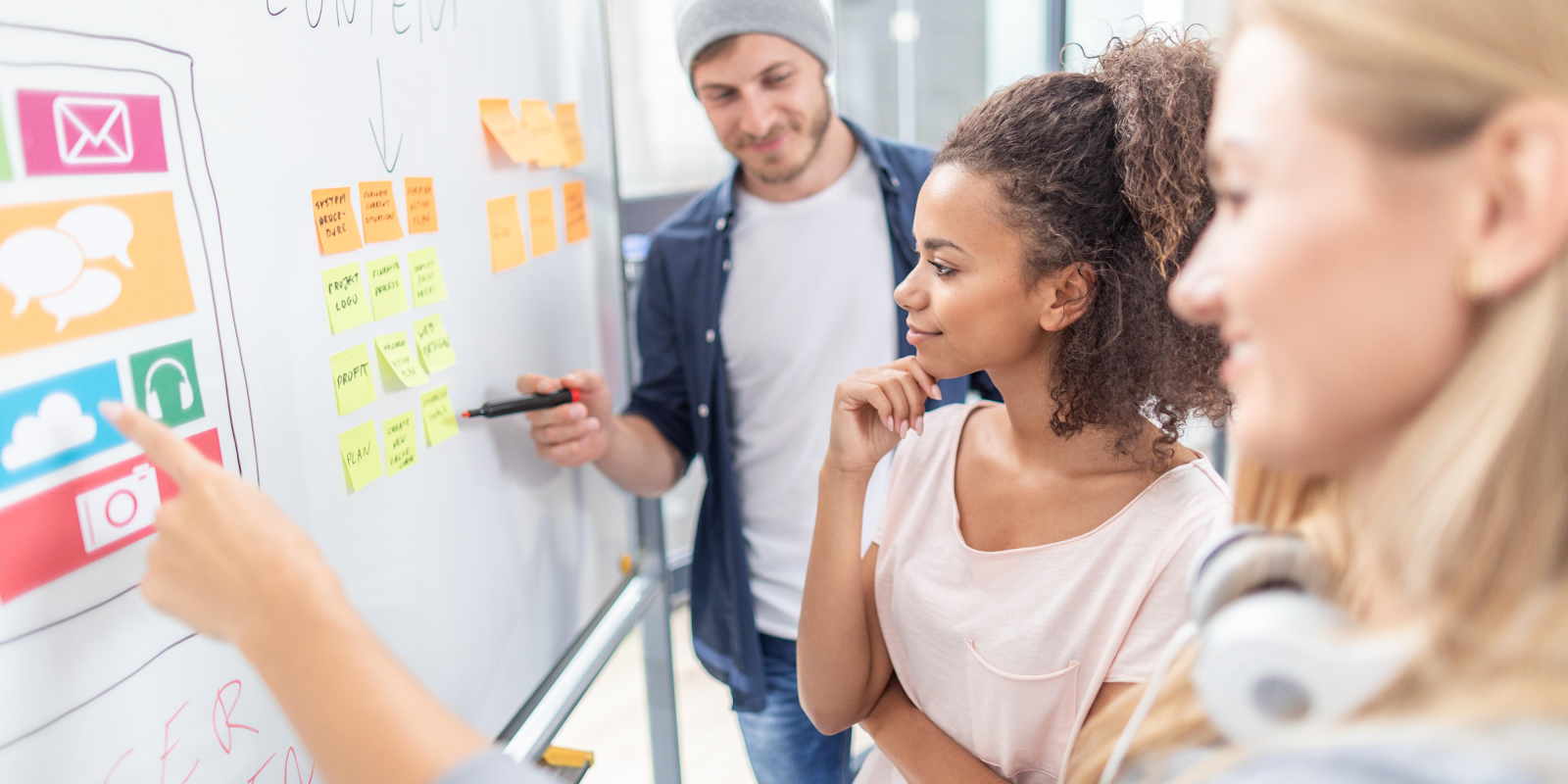 You don't have to drink overpriced coffee and hang out in used book stores to be a UX designer. Stereotypes aside, UX design can be enjoyed by anyone who cares about quality being high, improvements being made, and what-if questions being asked.
If you've ever thought of ways to improve applications, products, or services you use as a customer, then you may have what's needed to turn UX design into a career.
UX design is for people who care about:
Solution-oriented problem-solving
Lifestyle and functionality improvements
Looking at the whole picture and the parts
How Learning UX Design at a Bootcamp Can Help You
Transitioning into a career in UX design is about more than just learning a new skill. It's about entering a world of like-minded peers, instructors, mentors, and users who are looking for you.
A development and design bootcamp like Devmountain can help you learn what you need to know about UX design and can also help you navigate the professional world of UX design.
Are you looking for these things?
A relatively quick career transition
A new and modern skill set
A supportive UX design network
A way to move forward
Learn UX Design Skills at Devmountain
If you're thinking about changing your career, Devmountain's UX Design course may be exactly what you need to make that transition happen. You can take the full-time or part-time course to gain user experience design skills that can help you enter the job market after a few months.
Check out upcoming 13-week Full-Time UX Design courses at Devmountain.
Recommended Reading
Top 6 Tips for Remote Job Seekers
Why Are Tech Companies Coming to Utah?